Compound Token Distribution 📈, Curve.fi APR & Volumes Exploding 🚀, Smart Wallet Market Analysis 🔎
Your Weekly Dose of DeFi
To keep up to date and learn from the best products in web 3.0 and DeFi (Decentralized finance). Subscribe ⬇️
---
NEW PODCAST EPISODE 🎙️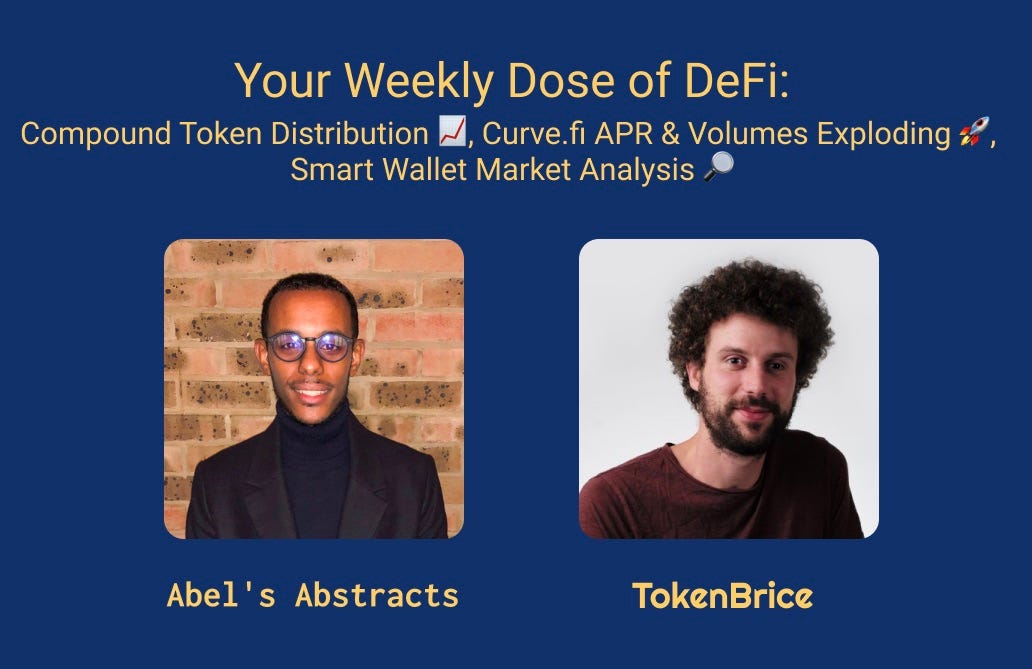 This week, DeFi was on fire - the launch of COMP shook up the lending markets and yield chasing became a new discipline of Olympic scale overnight. So in this episode, we discuss liquidity mining & its impact on markets.
---
Listen to it here: Apple | Spotify | Web 🎧
---
Topic 1: COMP Launches & Liquidity Mining:
Celsius supplying ~22M USDT to Compound
Liquidity Mining on Balancer
Topic 2: Curve.fi APR & Volumes Exploding:
New BTC Yield Farming Pool from Synthetix, Curve, and Ren
Topic 3: Content Shoutout - Smart Contract Wallet Market Analysis:
Smart Wallet: New Paradigm for Blockchain Account System
Other links
Amazing Synthetix x UMA founders discussion hosted by Marc Zeller (Aave)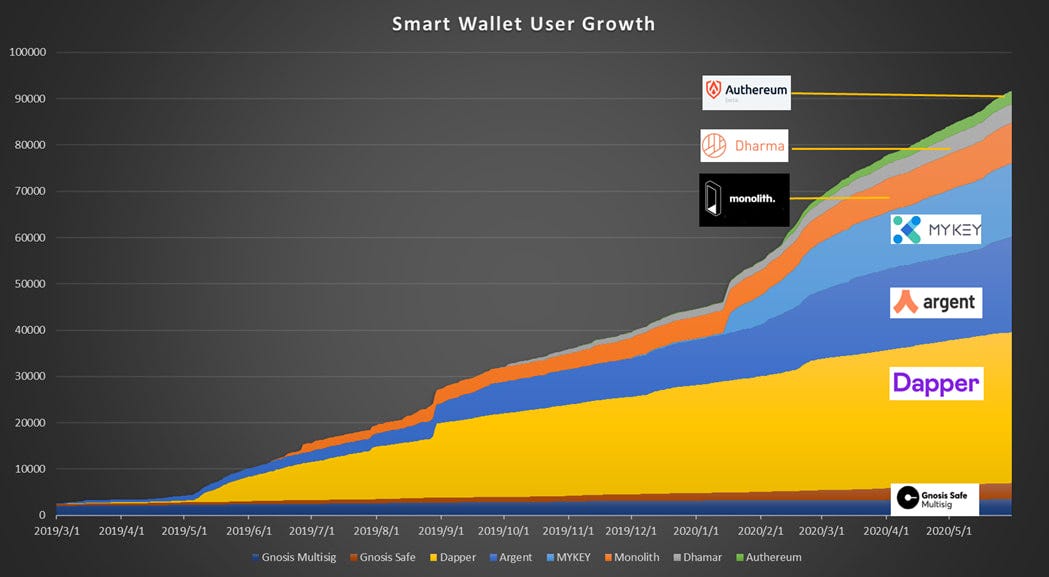 We hope you enjoyed this edition - packed as always, and we'll see you next week!
- Abel & Brice